New in XLCubed 7.5
by anon
in News
XLCubed version 7.5 is now available! It delivers key additions in the web and mobile environments alongside a number of incremental changes and improvements.
Main Additions
New web ad-hoc analytic and reporting capability for web based users
Slice and dice analytics in Mobile apps and devices
Interactive Charting
Publication and sharing of PowerPivot reports
Web and Mobile Analytics
XLCubed 7.5 provides web and mobile users with cube browsing, reporting and analytics. Multi-view 'analytic books' can be created from scratch, incorporating dynamic data grids, standard charting, treemaps and small multiples. You can quickly explore their data through drilling and slice and dice, and easily add their own calculations, rankings and report slicers. All the analytic functionality can be accessed through our mobile apps for iOS and Android, giving a rich cube browsing and data exploration experience on mobile devices.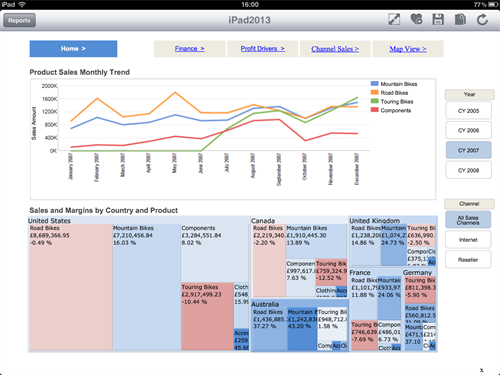 Interactive Charting
XLCubed reports can now incorporate interactive, clickable charts. You can click or touch a data point of interest to update the rest of the report in-context, and easily explore the data using the chart as a driver, or drill to additional levels of detail in the chart.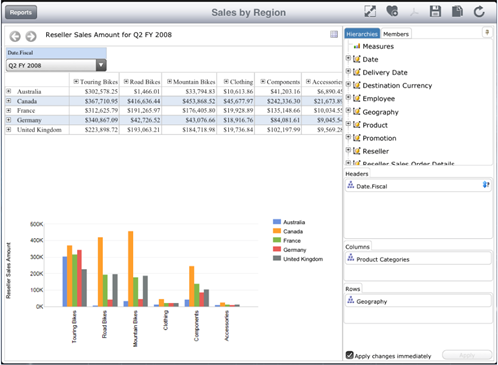 Publication and sharing of PowerPivot
PowerPivot models are seamlessly up scaled into server based Analysis Services by simply publishing the PowerPivot report to XLCubed Web Edition. Web based users can then access the XLCubed developed dashboards or analytical workbooks without the need for SharePoint, or high specification local machines.
A full list of changes in XLCubed 7.5 is available on the XLCubed website.
Would like to download a trial of XLCubed?
Categories
Recent Posts
Archives
Tags