How to delete saved passwords in Windows
by Steve
in Technical
Windows can remember how you authenticate to a server or resource.
Sometimes you want to remove this or setup one manually.
f you saved a password for a network drive in windows and want to remove it, press the keys [Windows] + [R] to open the windows command line. Then enter
control keymgr.dll
and click on "OK" to open the windows credential manager which allows you to manage and delete passwords saved in Windows.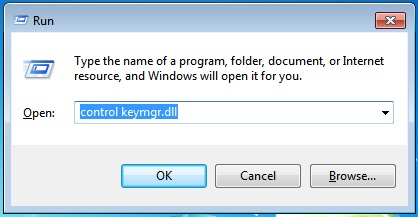 Categories
Recent Posts
Archives
Tags