Web Purchasing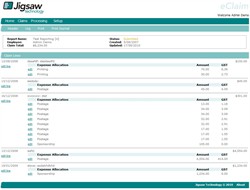 User Setup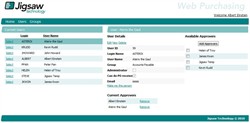 Home Page
Allows the operator View a Preferred Supplier Listing, Supplier Application Form, Authority Levels, Enter an Invoice or Credit and Post PO to your ERP Solution.
View Orders
Allows the user to view orders for specific suppliers, there current status, who the order was created by, within a specific date range and the year of approval.
Pending Approvals, Recently Approved and Invoiced Purchase Orders
Based on pre-determined approval limits the user is able to view and approve all pending, view recently approved and see all invoices issued against Purchase Orders.
Release - Edit - Cancel
From this screen the user can open specific orders, release, edit and or cancel purchase orders.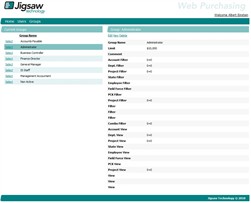 User Setup Authorities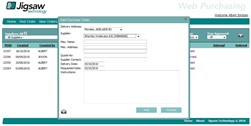 Add Purchase Orders
User Group Setup
Allows the administrator to setup users under various group definitions and define the approval limits and access each user has.
Add Orders
Allows the user to create new purchase orders and add them to the system.
Edit - New - Delete
Allows the administrator to edit existing users, changing authority levels and the rights they have to view and approve Purchase Orders, add new users and delete old users.
Order Details
The User is presented with a drop down list of delivery addresses and suppliers and can enter specific instructions into a free text window if required.