Is a web based Expense Claim System designed to reducing the amount of time spent completing monthly expense claims, standardises claim format procedures and claimable expenses, eliminate data entry costs, and automate the approval process by department and divisional managers.
eClaim provides:
A schedule of activities and pending Expense Claim approvals for each user
Automated approval procedures using definable workflow procedures
Compliance with expense claim guidelines
The ability to exchange expense claim data with ERP solutions
Key Product Features:
When a users first logs on to eClaim they are presented with a list Actions requiring their attention
Administrator defined approval levels ensures users cannot exceeded their authority level
Unlimited number of approval levels can be created in the system
Workflow functionality notifies managers with higher approval limits of all eClaim's awaiting their approval
eClaim can be revised and resubmitted for approval
eClaim are converted to PDF files for printing and storage
Exchanges eClaim details with ERP Solutions
Home page
From the home page the operator is able to view all claims and claims waiting for approval.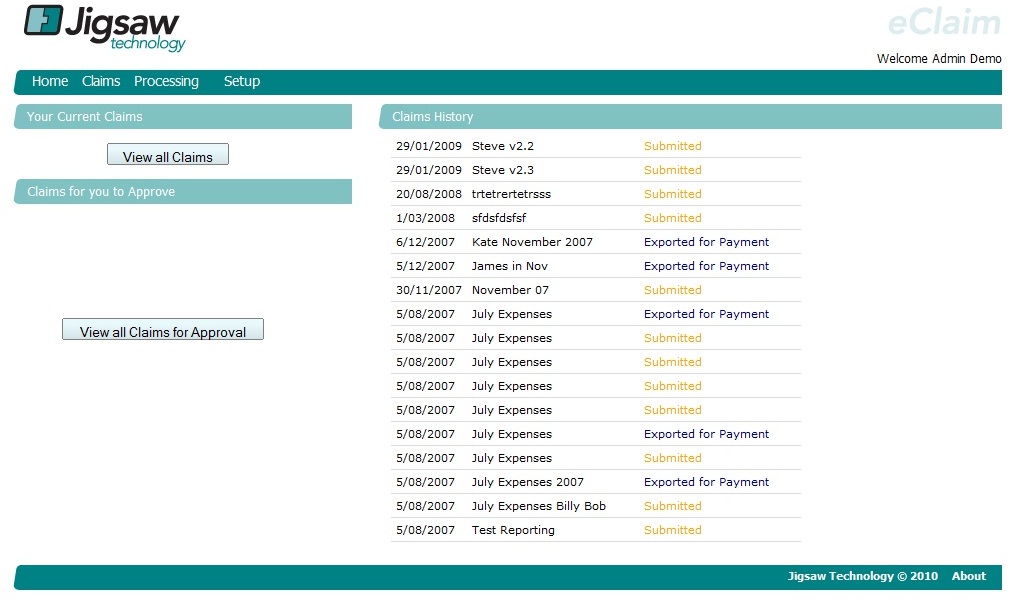 Show all claims
Allows the operator view all of the current, submitted, approved processed and claims exported for payment. From this screen claims can also be edited by category, amount, GST, state and by product group.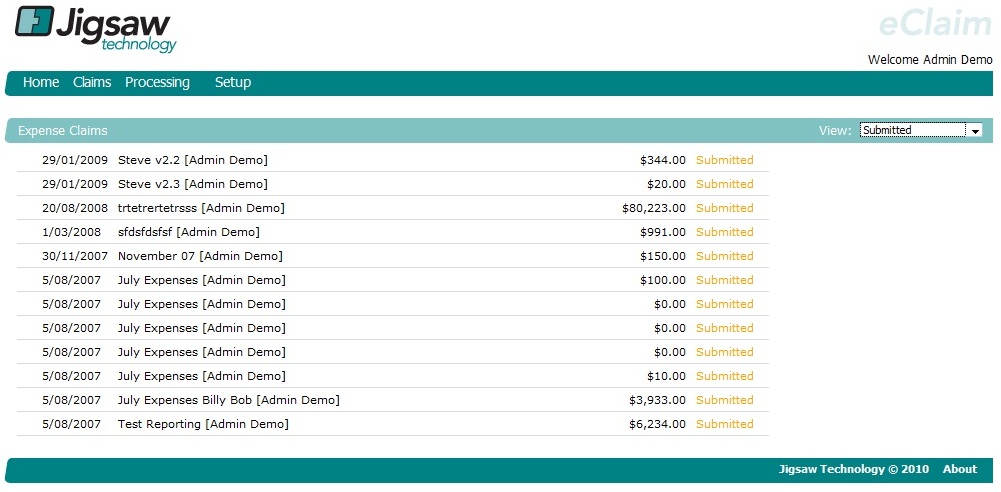 View Claims
Allows the user to view the details of each claim. Claims can be edited by line and or expense line.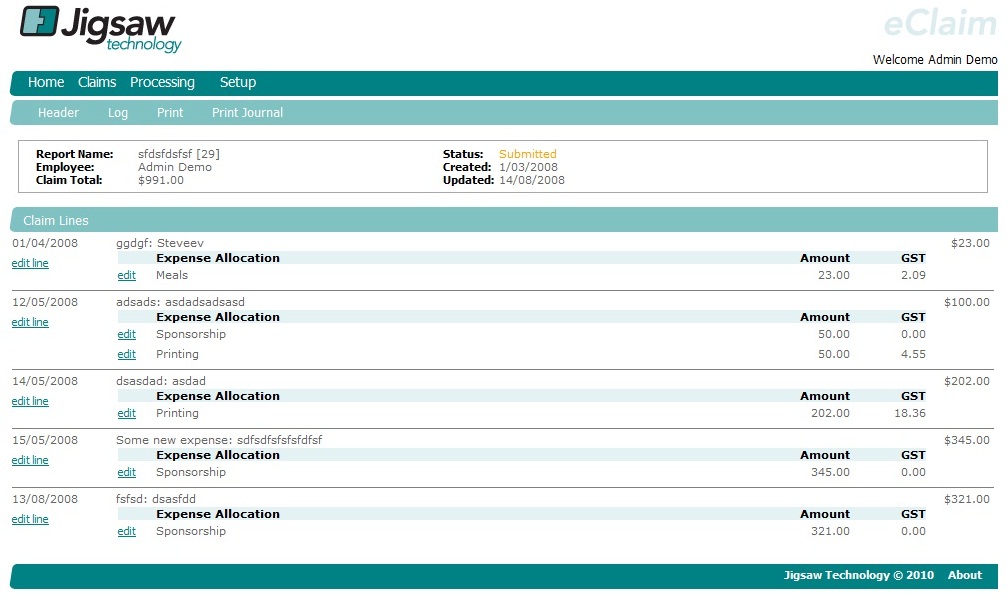 Want to Know More?

For more information on how Jigsaw eClaim could benefit your company fill out the enquiry form or contact us on 02 9672 4222 for a FREE no obligation chat.
What have you got to lose!