WebPO is a web based Purchase Order System designed to significantly reduce Sales, Promotional and Advertising expenditure by ensuring purchase orders are placed with preferred suppliers, competitive quotes are obtained and approved by managers with the appropriate approval limit.
What does WebPO do?
A schedule of activities and pending PO's approvals for each user
Automated PO approval procedures using definable workflow procedures
Compliance with Approved Purchasing Guidelines
The ability to exchange data with ERP solutions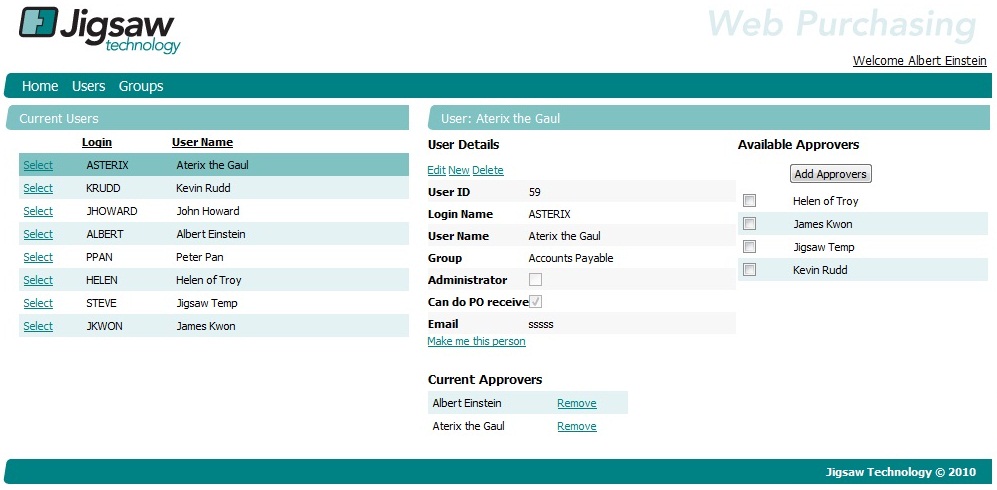 Want to Know More?

For more information on how Jigsaw WebPO could benefit your company fill out the enquiry form or contact us on 02 9672 4222 for a FREE no obligation chat.
What have you got to lose!